Vincenzo Marsiglia is a multifaceted author: it starts from the stylistic unity of a simple graphic symbol,,it,If you continue to browse on this site you will accept the use of these cookies,,it, almost primitive, which is declined by more and different techniques, becoming almost an iconic excuse to experience the surrounding and all its possibilities.
Miniartextil Energheia, 2012
Curated by Luciano Caramel
Venice, Museum of Palazzo Mocenigo
Centre for the History of Textiles and Costume
29 June 2012 – 26 August 2012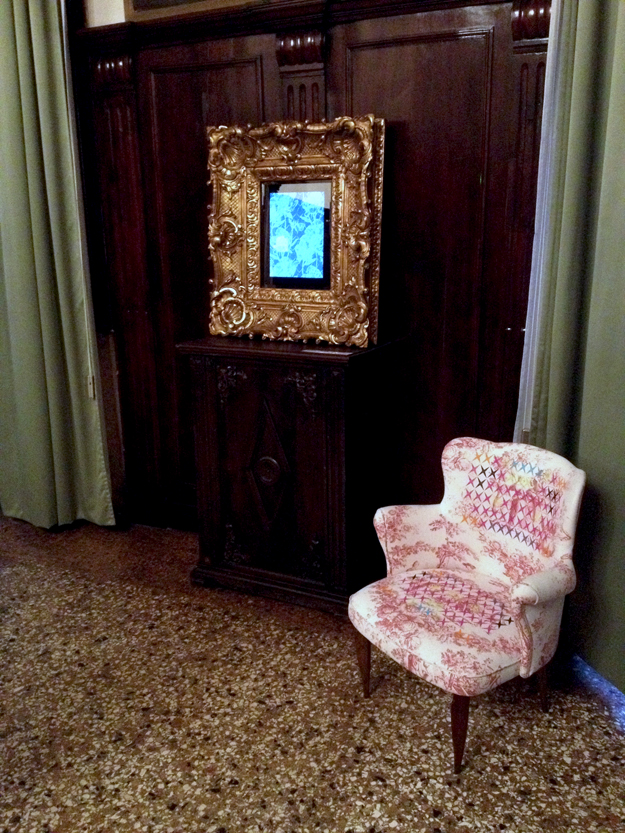 For the seventh consecutive year, the Museum of Palazzo Mocenigo - Research Centre of Textiles and Costume hosts "Miniartextil", shows sponsored and organized by the Cultural Arts&Art of Como, which presents the finalists of the "International Competition of Contemporary Textile Art" this year dedicated to energy. In addition to the space museum minitextil are also six large installations by artists known nationally and internationally. Vincenzo Marsiglia This is the installation Vanity Ambient composed of an armchair, a frame and a mirror polarized.