Vincenzo Marsiglia is a multifaceted author: it starts from the stylistic unity of a simple graphic symbol,,it,If you continue to browse on this site you will accept the use of these cookies,,it, almost primitive, which is declined by more and different techniques, becoming almost an iconic excuse to experience the surrounding and all its possibilities.
The Room of the Collector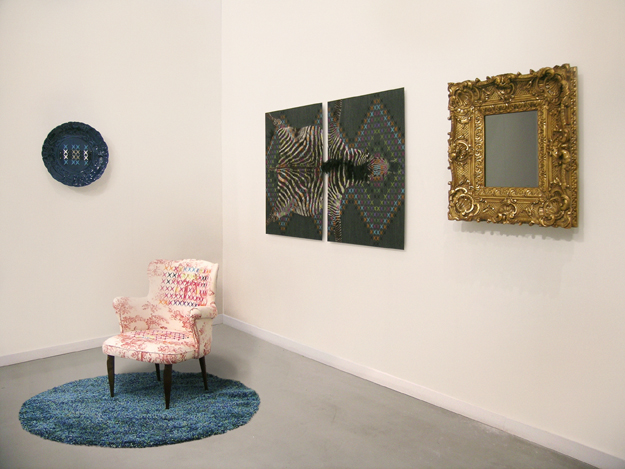 The Room of the Collector, 2011/2012, installation, cm 300×200
Armchair upholstered with fabric, interventions in acrylic, cornice del '700, Polarized Mirror, webcam, lcd, software, glazed ceramic with operations in the third fire, 104 cm diptych×144 (acrylic on silk and wool).
Installation carried out for the "HALL ITALY", 
54. INTERNATIONAL ART EXHIBITION OF VENICE BIENNIAL, by Vittorio Sgarbi, Turin Exhibitions – Sala Nervi.